Pete Jones Partner
Pete Jones, CPA
Partner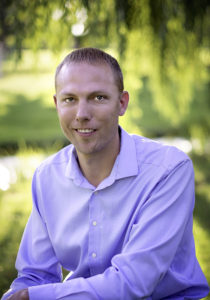 Industry: Agribusiness – Dairy
Location: Twin Falls, ID
Pete Jones began his career in public accounting after graduating from Idaho's premier institution of higher education, the University of Idaho, in 2006.  A native Idahoan, Pete grew up in Malad and now makes Twin Falls his home. He has significant experience in the dairy, construction contracting, and agriculture industries with emphases in financing, lender relationships, troubled debt restructuring, and minimizing income taxes for businesses.  
Areas of Specialty:
Transition planning
Financing negotiations
Dairy and construction accounting                                                                               
Job costing and profitability                                                                                                                                              
Cash flow management
Education:
University of Idaho
Moscow, ID
Bachelor of Science in Business, Accounting
Professional Associations and Activities:
American Institute of Certified Public Accountants
Idaho Society of Certified Public Accountants
Twin Falls Chamber of Commerce
Voices Against Violence, Treasurer
Published Articles:
June 2019 – 6 Ways to Capitalize on the Recovering Market, Idaho Dairy Focus
The dairy industry, probably more than any other industry, experiences drastic swings in input costs and pay prices.  Read this article if you want ideas for capitalizing on today's market to adapt your operation to ride out these market fluctuations.
October 2018 – 5 Tips to Consider when Restructuring Debt during Down Times, Progressive Dairyman
Restructuring debt can usually result in improved cash flow, but don't make a hasty decision.  Read this article if you want ideas for what to consider when evaluating options for restructuring debt.